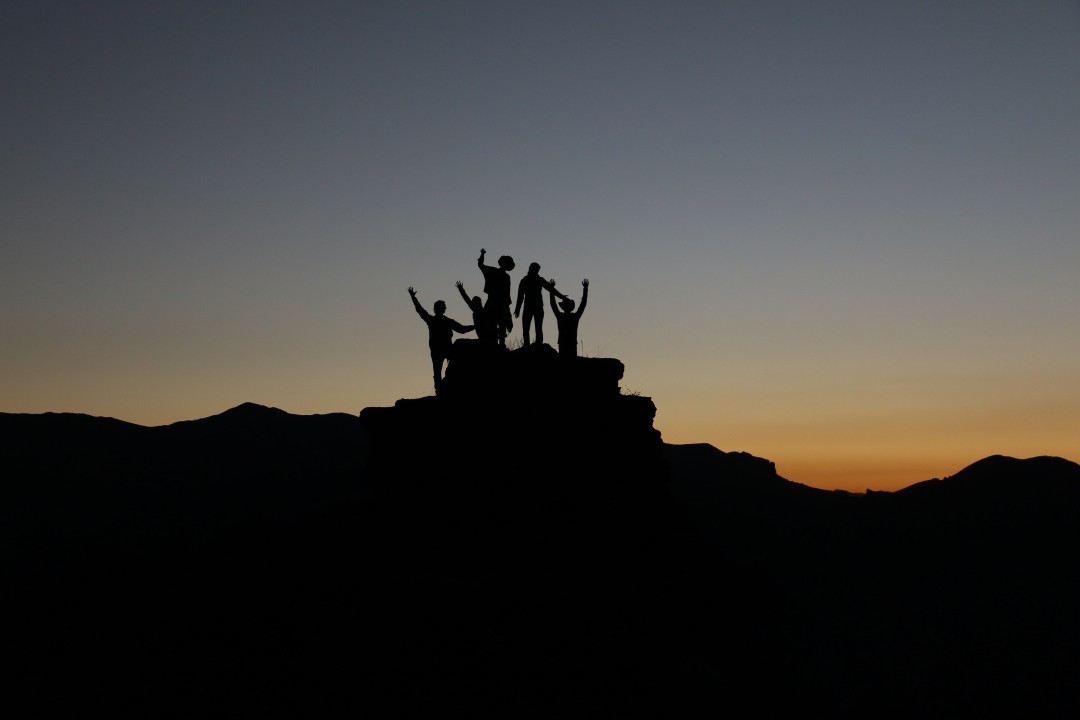 18 May

Values Tested by COVID-19: A Look at Three Leadership Examples

While it isn't the litmus test we hoped for, there's nothing like a pandemic to put your company values to the test. Over the past several weeks it has become apparent which companies use their values as lip service vs those organizations that truly lean on their values to guide actions and decisions when it counts most.

From the early days of COVID-19 we heard stories of companies who were making difficult, values-based decisions to take care of employees, consumers, customers and vendors. Some of the bigger ones (Microsoft, Best Western, Patagonia, etc) you've likely heard about, but smaller organizations are making a big difference in the world, through leading with their values, too.  

We wanted to share a couple of examples of how companies we've worked with have looked to their values to create new processes and programs that support their employees and their businesses. In addition to showing an awareness for the needs of employees today, their actions also show forethought in planning for what the eventual return to the workplace may look like, uncertainties and all.

—

Revel, an architecture firm based in San Francisco, had already begun building satellite offices to allow team members greater location flexibility. Their recent experience setting expectations for how to connect with remote workers and their shift from a face-time culture, enabled them to quickly adapt to the sudden, all-remote reality brought by COVID-19. 

With a core value of Approachable by Design, Revel focuses on communicating directly, working across teams and showing a willingness to jump in. With kindness and camaraderie as part of their family-like foundation, they have built strong connections within their teams and with their clients, allowing their previous, approachable culture to take on new form with a 100% remote workforce.

Another one of Revel's core values is Always the Apprentice. With this in mind they embrace themselves as works in progress, always learning and growing. According to principal Scott Clement, this guidepost has helped the whole team to accept and thrive in this new model of working — with a "can-do" attitude they have stepped up to learn together, further strengthening their connection.

—

Derik Mills, Co-Founder & CEO of Glo, a technology enabled health and wellness company, was already providing a global, online yoga and meditation platform, a much needed and appreciated service in these shelter-in-place days.  But as COVID-19 impacted employees, consumers and instructors, Derik and his leadership team demonstrated just how much their core values guide their actions.

One immediate decision, guided by their Nurture Kindness value, was to provide free content on a new page called From Our Hearts. The company is also working on several fundraising initiatives to support communities. Additionally, Mills shared "We are encouraging the entire team to normalize the expression of the spectrum of emotions that may be arising due to our health crisis. That's it's ok to be feeling fear, anxiety, etc." The idea of transparency and vulnerability is palpable as employees are encouraged to talk about their experiences and Derik and his leadership team share company business metrics weekly with the entire team. 

Supporting their Grow Awareness value, every Monday morning Glo has a company-wide, optional invitation for meditation via zoom with Glo faculty and every Wednesday Glo blocks off a self-care hour where the team disconnects from all devices for the hour. And it's not just about supporting employees today, Glo uses their values to guide product decisions about the future – they are shifting their product development priorities to take into account societal shifts. 

—

Josie Maran Cosmetics rolled out new, codified values in February of this year. Just a few weeks later, employees rallied around them when shelter-in-place went into effect. To support their value of Good Vibe Tribe, they created a #virtualvibetribe slack channel where they share both good vibes and tips for surviving the pandemic. They also show care and support by encouraging people to set their own individual boundaries on work. 

As Conscious Innovators JMC leaders, including CEO & Founder, Joise Maran, continually ask, "Can we find a better way for people and our planet?" During COVID-19 that means finding a way to keep people safe. By bringing a creative mindset, they have created a new warehouse schedule with fewer people in the building at a time and have rolled out clear, social distancing guidelines to keep their team members safe while meeting order demands. 

—

As we look across these examples, we see a few consistent behaviors from the leaders of these values-driven organizations: 
Communicating often, always reinforcing how decisions are guided by values
Reflecting their core company values externally as well as internally, allowing customers + consumers to get a sense of the values that ultimately drive the company
Planning and sharing all of the certainties — and mostly the uncertainties — around what the business / ways of working will look like once the restrictions are lifted


These leaders have demonstrated the importance of upholding values in challenging times. There are countless examples of companies making hard decisions that often have short term or even long term business implications…but they understand that upholding their core beliefs will make the culture and, ultimately, the business more sustainable.